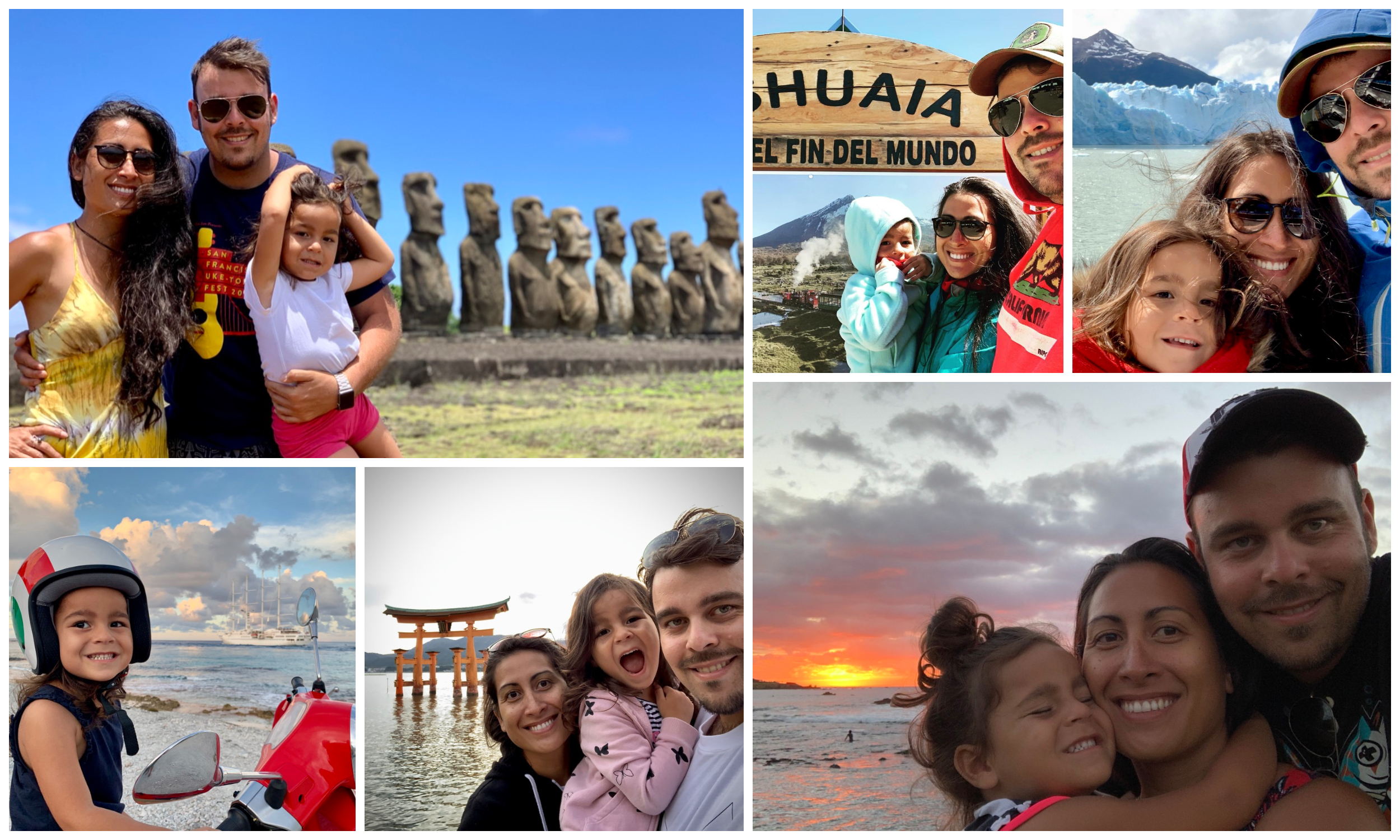 Welcome to our Paradise
We are Andrea, Cinthia & Moana.
Since 2015 we opened up our house to travelers from all over the world. It is in Rangiroa, Cinthia homeland, where we decided to create our Bed & Breakfast. Before starting Va'a i te Moana we already experienced the joy of hosting people by doing airbnb in our flat in Luxembourg Center. In Luxembourg we were kind of running two lives. During the day we were working in office job in an international corporate and at night we would host people and share with them slices of our life. We liked that and we decided to do it, change our 9 to 5 job for an exciting and challenging adventure, open our own business.
Andrea, Italian born, has a Management and Marketing background. His experience helped our activity to quickly start in the best way. He has alway been passionate about food and drinks. And thanks to the many travels and cooking classes that he took around the world His Italian-Polynesian fusion cuisine in Rangiroa has already found a place in the hearts and tummies of hungry customers
Cinthia, grew up in Rangiroa and went to the same school where Moana is going now. During her younghood she did a few high school exchanges with Hawaiian and Australian Schools. She then went in France for pursuit her secondary studies and ended up with 2 Master degrees. She then worked in Luxembourg where she met Andrea. She is a great Ori Tahiti Dancer
Moana was born at the very start of Va'a i te Moana, she is as old as our business. She loves to travel and she has already been in about 20 different countries. Her favorite place so far is Japan and she loves Totoro and Pikachu. Already at 3 years old she perfectly understand French, Italian and Tahitian and she can also count in english.
We are trying to promote a more formative way of travelling, we believe that when someone travel somewhere he should be taking home more than a nice suntan. We would like to give you a taste of what this amazing country has to offer. From the warm welcome to the typical music and dance, the legends and songs, the food, the ramble on the lagoon with a SUP board, the smiles, the flowers as body decoration...all of this is the Polynesian way of life. We also have a good experience and an innate passion for cooking. We will make ourself the pleasure to seduce your tastebuds with our great Polynesian recipes.
So if this is what you are looking for your holidays, come and stay with us, we are waiting for you!
Thank you for reading and being interested in our history, use the code "fetii" while booking your stay through our website to obtain a discount
We look forward to your stay.
Andrea Cinthia & Moana